We Will Call You Back!
[wpforms id="43" title="false" description="false"]
Register Trademark
Trademark registration helps establish ownership and protects the brand entity. When are running your business its your responsibility to make unique identity and protect that identity. Early trademark filing will help avoid unnecessary legal issues.
Why Trademark?
Like Company's other tangible assets trademark is very valuable and costly asset for a company as it is key element in building the good will of the company.

Identity Proof of Applicant

Logo / Emblem

Nature of Business

Address of Applicant
STEPS INVOLVED
Application Preparation
Our Trademark Expert will prepare the trademark application for your business based on your requirements and information. We will prepare your application based on the information provided.
Trademark Filing
Once, the trademark application is prepared and signed by you, we can file it with the Trademark Registrar immediately. Once, the application is filed with the Registrar you can start using the TM symbol.
Trademark Registration
Once the trademark application is filed with the Registrar, the Government processing will start. We will provide trademark application status tracking through SMS, Email and our Customer Support.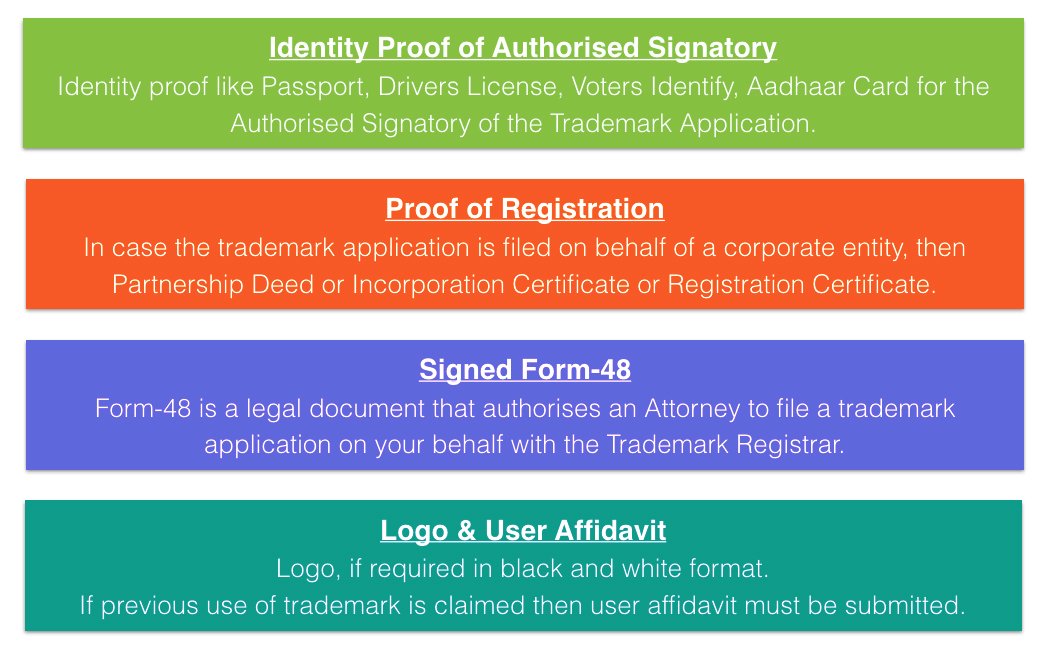 TRADEMARK REGISTRATION FAQs